Multi-brand digital fashion platform DressX has partnered with Ready Player Me to release a "Snake" NFT collection. The non-fungible tokens are minted on the Polygon blockchain and are available for purchase on DressX's website. 
The NFTs grant holders access to 3D assets of their tokens and avatar skins to wear inside Ready Player Me. Additionally, owners have the opportunity to "dress" their photographs with virtual outfits via the DressX dressing technology.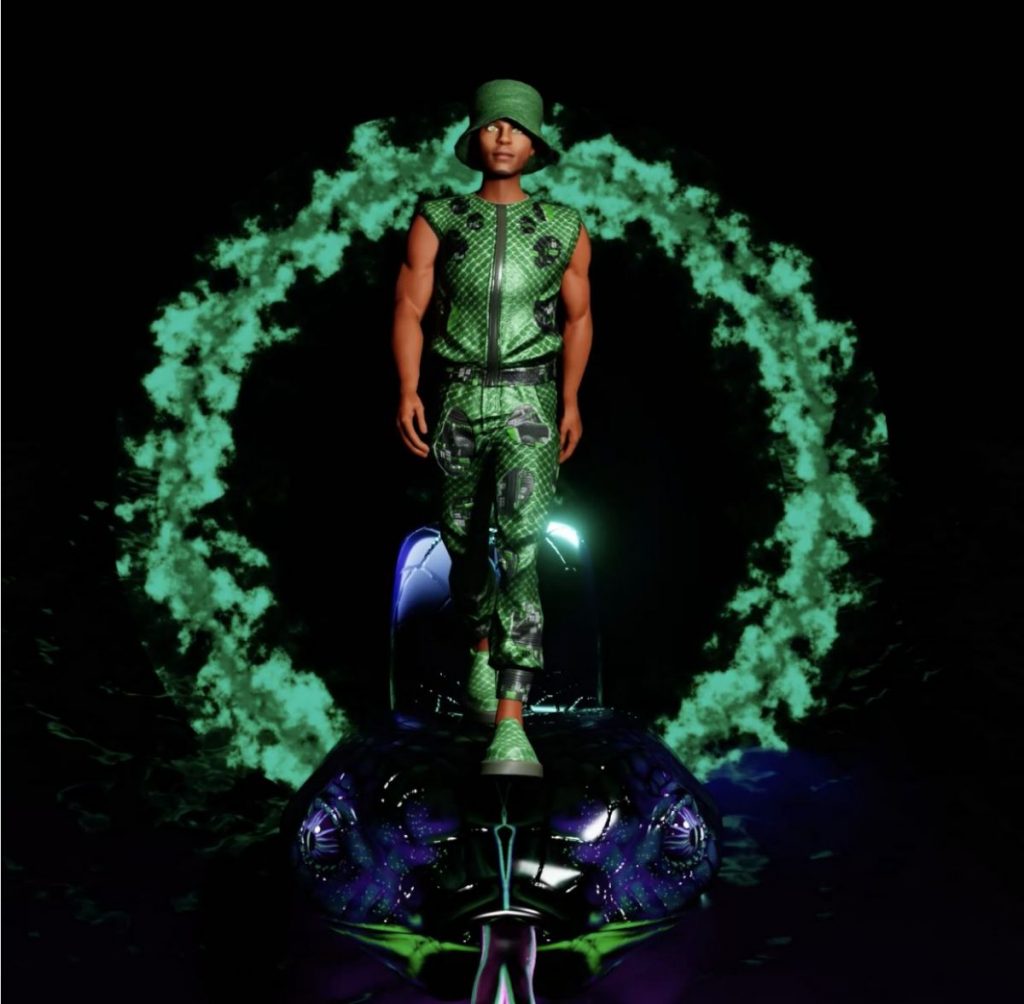 The collection features a total of six looks, both male and female. Each NFT is a limited edition and goes for 0.05 WETH (approximately $69.94 at the time of writing). 
Notably, the "skins" can be used in more than 2,500 virtual worlds. One of them is Somnium, the platform that hosted the Metaverse Fashion Week, where the Ready Player Me Snake collection was presented before hitting DressX. 
"At Ready Player Me we are on a mission to bring down walls and make the emerging metaverse a more open and inclusive space for creators and users alike. Digital fashion plays an important role in that and DressX is among the most recognizable brands in the space. Having known the great team behind the company for a while, we are excited to launch our first official collaboration with them as part of our journey to a free and open metaverse,"

said the Head of Strategic Partnerships at Ready Player Me, Stan Georgiev.
Ready Player Me is a Metaverse platform for cross-game avatars that promotes the interoperability of virtual worlds and aims to foster open economies. It is used by more than 3,000 applications and games, including such projects as Spatial, RTFKT, and Somnium Space. Many well-known clothing brands have also partnered with Ready Player Me to promote their products in a new way. 
The company has recently raised $56 million in a Series B round led by a16z, backed by David Baszucki, Justin Kan, Sebastian Knutsson, Riccardo Zacconi, Hartbeat VenturesD, Konvoy Ventures, Plural, Snowfro, and others. 
The post DressX partners with Ready Player Me for a "Snake" fashion NFT collection appeared first on Metaverse Post.
Exploring – and explaining – brave new worlds.
October 19, 2022
Guest post your crypto related content here:
Credit: https://mpost.io/dressx-partners-with-ready-player-me-for-a-snake-fashion-nft-collection/