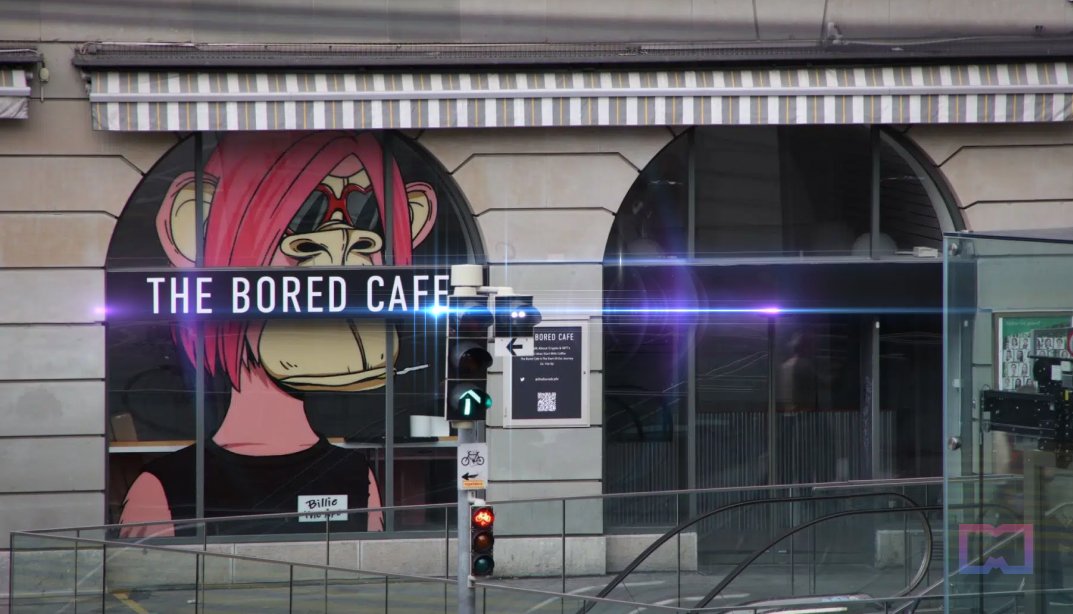 A Bored Ape Yacht Club NFT holder CryptoJanswiis announces the opening of a dedicated cafe in Berne, Switzerland. 
The anonymous club member, who owns a BAYC NFT #9426, aims to spread positivity through coffee and invites all Ape and MAYC holders to the new location. Additionally, CryptoJanswiis encourages holders to help them decorate the cafe with as many Bored Ape NFTs as possible:
"If you own a BoredApeYC BAYC or MAYC, post it below in the comments, and it will be on display at The Bored Café," tweets CryptoJanswiis.
The owner of the six-trait pink fur ape with pink hair, hearty sunglasses, and a black sleeveless tee is very enthusiastic about the project and plans to introduce more BAYC-themed initiatives:
"The Bored Cafe Is The Start Of Our Journey! We want to bring the early vibes back and we want to create a place IRL where the community can come together."
"The Bored Café," located at the main railway station in Berne, will be open to the public starting from December 11.
It's worth noting that "The Bored Café" is not the first BAYC-themed restaurant. In April this year, entrepreneur Andy Nguyen opened "Bored & Hungry," a 1,700-square-foot burger spot located in Long Beach, California. The restaurant accepts Ethereum and ApeCoin as forms of payment, attracting cryptocurrency holders and Web3 enthusiasts. 
The post A Bored Ape Yacht Club NFT holder opens a BAYC-themed café in Switzerland appeared first on Metaverse Post.
Exploring – and explaining – brave new worlds.
October 25, 2022
Guest post your crypto related content here:
Credit: https://mpost.io/a-bored-ape-yacht-club-nft-holder-opens-a-bayc-themed-cafe-in-switzerland/